Are you looking to transform your life?
Are you tired of being caught in self-destructive patterns and want to regain your power?
Are you ready for real change?
Do you feel tired and know that you need to make a change in order to thrive?
You are not alone.  I have felt all these things and have gone through and made it out on the other side. If you are ready, I am interested in working with you to create the life you want on all levels (wellness, relationships, and/or career). I am dedicated to helping you achieve your intentions with ease and grace. If you think health and happiness is in a magic pill, potion, or a drink mix then my program is not for you. I work with the concept of Bio-individuality. I work with my clients to create a happy, healthy life in a way that is flexible, fun and free of denial and discipline. I will also help you to make gradual, lifelong changes that enable you to reach your current and future health goals.
I work as an intuitive wellness coach where I blend my backgrounds in real food nutrition, mindfulness, yoga, aromatherapy and crystal therapy to create a holistic approach to personal growth and transformation.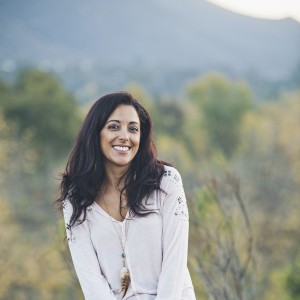 My clients and I work as a team where we both invest equally to ensure success and growth.  You can think of me as your very own "cheerleader." Motivating, supporting and inspiring you every inch of the way!
My approach is warm, interactive, compassionate, and assertive.  I believe that each client has within them the innate knowledge and power to heal and grow.  My role is to help facilitate the discovery with resources, support, and tools and provide the support they need to be successful.
I am 100% committed to guiding and supporting you in the most resourced and loving way possible.  
7 things that lead me to this service
I have a high value for personal growth.   I set intentions for myself monthly and align my actions behind those intentions.  I have learned to be a powerful manifesto, but it is not without some slips, lots of compassion and getting back on the horse after falling off.
I have have had a yoga practice since I was 19 years old.
I hold certifications in as a Yoga Instructor, Usui Reiki Master Teacher and Aromatherapy (In Training).
I am a research nerd and have been heath & wellness author and blogger and regularly contribute on the subjects of mindfulness and well being to many world-renowned health websites such as MindBodyGreen, NaturalNews.com and Examiner.com
I am innately a teacher and have developed workshops & classes on various topics that support happiness, insight and health & wellness.   I teach on the subjects of health, happiness, mindfulness and natural remedies. I have two prenatal/postnatal books published on Amazon and two online programs Mindful Birthing and Mindful Meal Planning.
I grew up with parents who shared with me their love of cooking, food and natural wellness. As a result, I developed an interest in nutrition, cooking, natural remedies and the healing aspects of food, herbs and plants which I share with my clients and students.
I have helped reach thousands of people worldwide though my website and online services and hundreds locally and through interactive communities to help others to access the greatest possibility for their lives.
What is my secret?
The majority of my clients initially come to me from a place of lack or not feeling nourished.  In our fast-paced culture we all are struggling with ways to feel fed at work, in our relationships, in family life, with ourselves, and our life purpose.  When we aren't aligned with what really matters to us, we end up not listening to ourselves, getting stuck in unconscious habits and patterns, and pushing aside our greatest potential and what we truly want in life.
I believe the most important skill for real change to occur is self awareness.  With the ability to see ourselves clearly, our patterns, and what is or is not serving us, we can grow.  I integrate my deep understanding of the mind, body, and heart with accessible practices  to inspire growth and transformation with my clients and students. My integrative approach can support people who need guidance on a few life issues at the same time (wellness, love & relationships, and career).
My goal is helping you to nourish yourself first, align with what matters to you, and from here you can live an abundant, inspired and empowered life.
A good match between a practitioner and client is one of the most important features of effective coaching.
I offer FREE 20 minute consultations via phone/skype to assess if we are the right fit for each other.  I work with clients via phone, skype or locally in San Diego. Email Victoria@yogimami.com or call/text 619-610-8302.
I look forward to supporting you on your path in greater health, awareness, and mindful change.
In Health & Happiness,
Victoria Moore